Wine tourism in Languedoc, Roussillon and the Rhone Valley
a whole world to discover
The Languedoc wine region
the world's largest purveyor of quality wines and organic offerings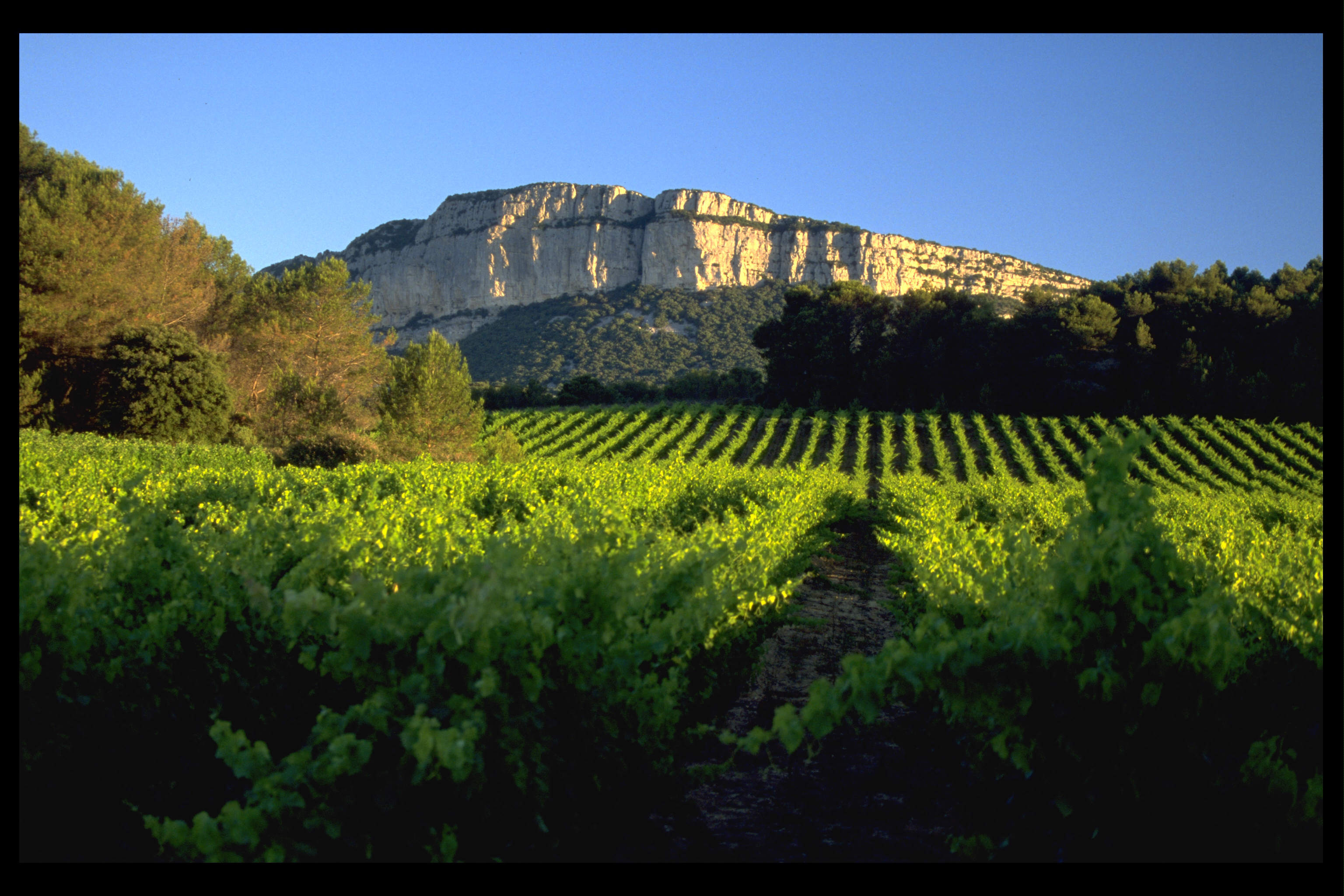 They climb over the foothills of the Cevennes, cling to the foot of the Pyrenees, wend their way around the Corbières mountains, tumble down the slopes of the Black Mountain and stretch around the shores of the lagoons … Vineyards grow in every nook and cranny of Languedoc, epitomising its incredible range of landscapes.
In 30 years, winegrowers have devoted their energy and intelligence to transforming this region into a paradise for producing wine, aided and abetted by a mild climate where the sun shines day in day out. The protected designations of origin (PDO/AOP) have established an increasingly structured range. The hallmark characteristics of the Languedoc growths, including Corbières Boutenac, Minervois La Livinière, La Clape, Pic Saint-Loup and Terrasses du Larzac, have been officially endorsed.
Currently, 20 protected designations of origin (AOP) and their 11 regional designations run the gamut for the nuance and quality of their renowned vineyard sites spanning 40,000 hectares. Official recognition of AOP Languedoc in 2007 established an appellation reference point for the entire wine region, forming the linchpin of Languedoc's full range of appellations.
In the Aude, Hérault and Gard departments, 13 protected geographical indications (IGP) complement the range of appellations with their more innovative, free-spirited approach in terms of grape varieties, blends and winemaking processes, to name a few, allowing winegrowers to get their creative juices flowing.
Grenache, Mourvèdre, Syrah and Carignan are now calling the varietal shots in new plantings. With each one vinified separately, the complex art of blending and maturation lend a unique character to each estate.
Red wines are the dominant colour but Languedoc now regales enthusiasts with its rosés, drawing on new winemaking techniques to become France's largest producer of pink wines.
This is still very much a work in progress. In the high-potential, quality vineyard sites, growers continue to work hard to secure stand-alone recognition. So much so that a dozen or so new Crus are set to burst onto the scene in years to come.
Pépites du Sud is an invitation to discover the incremental progress achieved in a wine region abuzz with new ideas, complete with its highly sought-after wineries, its welcoming wine country and passionate winegrowers.
The Roussillon wine region
the deep South with its profound beauty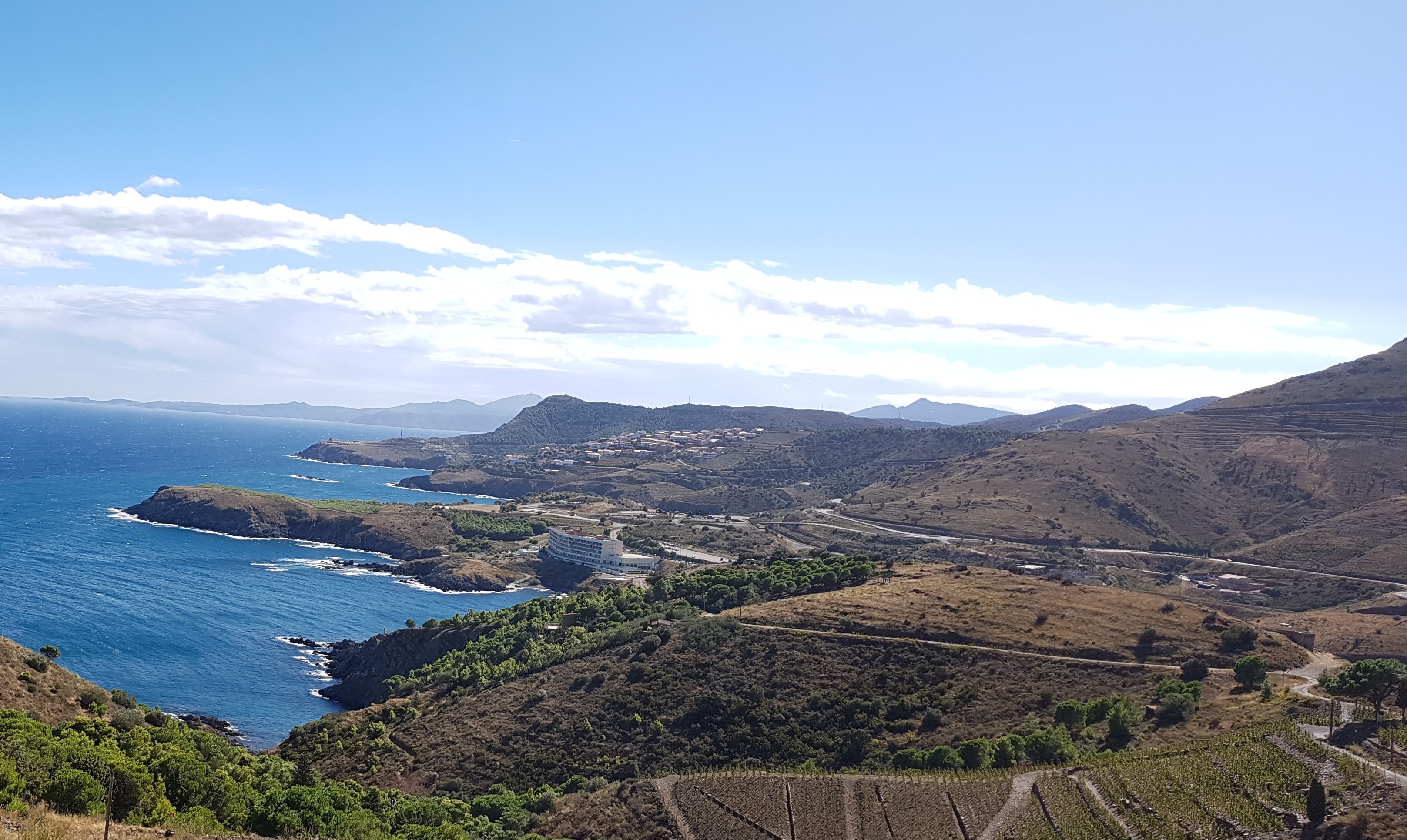 On the border with Spain, where the Tech, Têt and Agly rivers cut through the landscape, France's most southerly wine region is also its sunniest. The Corbières to the North, the Pyrenees to the South and Mount Canigou to the West form a natural amphitheatre where vineyards thrive as they face towards the Mediterranean. A turbulent geological past has birthed a mosaic of archetypal vineyard sites conducive to growing an extensive range of grape varieties, some of them with familiar monikers – like Grenache, Marsanne and Carignan – others more rare or native to the region, like Lladoner Pelut and Malvoisie. The climate is magnificent, but demanding. The prevailing dry wind from the North – the Tramontane – blows every other day, promoting incredibly healthy fruit and minimising the need for spraying.
The winegrowers of Roussillon have capitalised on the contrasting geography and weather patterns to transform this complex wine region into a land where the wines show distinctive personalities and a unique stamp. Despite a footprint of just 25,000 hectares in Pyrénées-Orientales, visitors can discover 14 appellations, five of them dedicated to dessert wines with impeccable credentials, crafted using ancient and unique techniques. Roussillon is also home to two protected geographical indications.
Offering a choice of sightseeing tours, tastings, activities and opportunities to meet winegrowers, Pépites du Sud will take you to what in so many ways is a fascinating, exhilarating wine region, with multiple layers and textures, where life is lived to the full.
The Rhone Valley wine region
a tale of two banks with plenty of surprises still in store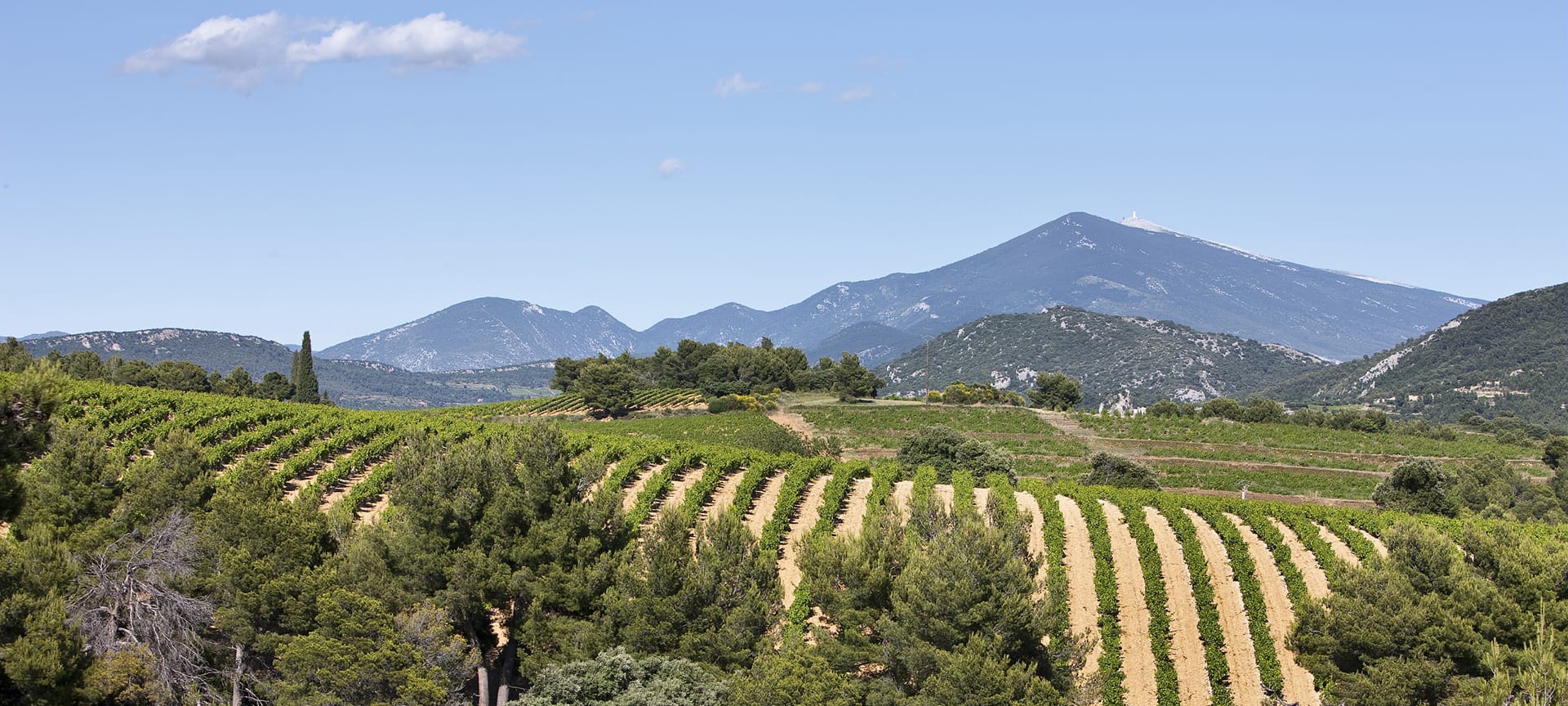 From the North (between Vienne and Valence) to the South of the valley (from Montélimar to Avignon), vines cross 6 departments, covering 250 km and as many localities. The river Rhone forms the common thread across this expansive wine region, but its tributaries and their valleys play a part in its identity, connecting the Die, Ventoux and Luberon areas to Costières de Nîmes and the Duchy of Uzès.

The region has a long-standing history of growing wine – the Romans had already grasped the potential of some of its vineyard sites, and winegrowing has always weathered the metaphorical storm. But the world-class reputation of its wines really started to establish itself in the 1930s, fuelled by several generations of winegrowers who worked hard to create and secure recognition for their appellations (2 regional appellations, 17 Crus, 21 Côtes-du-Rhône Village designations, 2 dessert wines and a dozen other AOPs), with such success that they made it a benchmark.
Like the other Mediterranean wine regions, wines from the Rhone Valley are blended from traditional grape varieties, primarily Grenache, Syrah and Mourvèdre for the reds, and Roussanne, Marsanne, Viognier and Grenache Blanc for the whites.
Three-quarters of the wines are red but the valley delivers stellar whites and has carved out a reputation for its rosés.
For tourists, the region's vineyard footprint offers a journey to countless destinations. From one bank to the other, one appellation to the next, from style to style and from experiences to discoveries, the Rhone Valley can be visited, its wines savoured and its winegrowers encountered from myriad aspects. To find the road that will lead you to its hidden treasures, let Pépites be your guide!